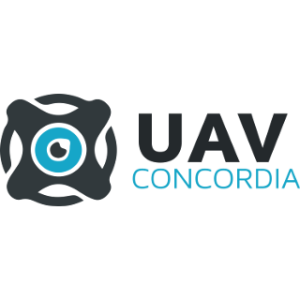 UAV Concordia is a student-run society that designs, manufactures, and flies drones for competitions and for fun. Our growing team consists of undergraduate students from all engineering and computer science fields, and each are given the opportunity to work together in building unmanned aerial vehicles (UAVs). These UAV often require emergent technologies such as self-driving A.I., image recognition and many more in order to compete to our annual competitions. More importantly, we strive to put our creative minds to the test to solve the specific challenges that our UAVs must undergo during these competitions.

For example the SUAS 2023 competition included the use of optical character recognition (OCR) to determine the precise location of a drop zone. The UAV then needed to drop a package gently from 75ft in the air, which required the design of a precise soft-landing drop system. Altough we made significant progress on our OCR algorithms and our drop system, there is still a lot of work to do before having a reliant system. This is the perfect oportunity for students interested in the domain.

Our goal here at UAV Concordia is to give our members a chance to test their abilities and improve on their skills. We believe that everyone who joins the association can contribute to the overall success of the team. Whether they want to work on hardware or software, UAV Concordia hopes to be a playground for the creative minds and drone enthusiasts of Concordia.