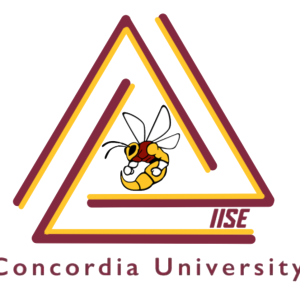 IISE Concordia chapter is a representative of the Institute of Industrial and Systems Engineers, which is the world's largest professional society dedicated solely to the support of the industrial engineers by providing leadership, education, training, research, and development.

Here at Concordia, the goal of IISE is to provide a full mentorship to students during their degree in order to prepare them for their profession. For that, throughout the year we organize plant tours, workshops, social events, academic competitions, networking events and tutorials to expand the students' knowledge about the industrial engineering field.

The annual IISE national conference, regroups roughly 50 students to represent Concordia in 4 competitions including a case competition, theoretical exam, technical paper and a simulation competition. In addition, multiple workshops and speaker series are hosted in this 4-day conference hosted at a different universities yearly.