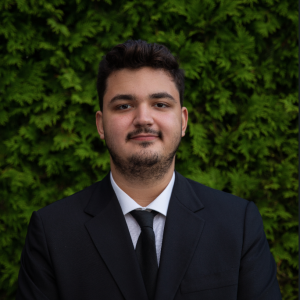 Hello everyone, I am a third-year Mechanical Engineering student. I have been an involved person throughout my education life; attending and hosting several competitions, organizations, and charities all around the world. I managed to reach 2nd place worldwide in RoboRave Entrepreneurship Competition. Also, I founded the Mechatronics club back at my high school. These were the main events that inflamed my passion and directed me towards Mechatronics and Mechanical Engineering.

During my time at Concordia University, I noticed the absence of a Turkish Association at Concordia, and created one, helped those in need via BestBuddies, and became a part of the ELC (Events & Leadership Community), helped the organization of Frosh 2020 as a Frosh Committee Member and a Frosh Leader, and became a part of ECA by being the Director of Competitions last year.

Concordia University with its competitions and events has a hugely nourishing and fun environment. Thus, as a member of the ECA, I want to ensure that everybody at Concordia University gets to live the best experiences they can.

Finally, as the world goes back to normal, I am extremely excited to be able to attend and organize in-person events again. After waiting almost 2 years, stuck inside our homes; I say, let's make this year worth the wait!