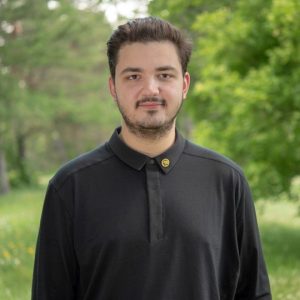 Hello everyone, I am a fourth-year Mechanical Engineering Student, and I will be one of the Sages in this year's ECA Team. I have been an involved person throughout my education life; attending and hosting many competitions, organizations, and charities all around the world.

During my time at Concordia, I have been a part of EngGames, BestBuddies, ELC, LIVE Centre, Turkish Student Association and, of course, ECA. I started my adventure in the ECA as a volunteer for Frosh 2020 and went onto being the Director of Competitions and VP of Competitions afterwards. Throughout these 3 years, I have learnt a lot and helped in the organization of countless events.

I hope to transfer the experience and information I have to ECA and help my team host the best year Gina Cody School of Engineering has seen yet!